This Hotel Eldorado Wedding in Kelowna is what photography dreams are made of. Jenn + Brian have been the most wonderful people to work with. Great photographs can be made nearly anywhere, in nearly any weather, when the clients are so perfect. Combine them with this iconic Kelowna location and it's heaven.
Jenn + Brian got ready across from the Hotel at the lovely Playa Del Sol Resort. It's so cool that from the resort you can see the Eldorado rooftop, and from The El you can see the resort.
A Hotel Eldorado Wedding is always beautiful, whether the ceremony is on the boardwalk or the rooftop. For this day, we were on the rooftop where the view of the Okanagan Lake is spectacular. It was a toasty day in August so the lovely white umbrellas were out providing shade for guests. Rev. Wayne Siewert did an excellent job of officiating by adding personal touches unique to the couple for the ceremony. The funny quotes and stories had us in stitches!
Afterwards, we took the bridal party around the hotel for photos, including the front steps, the boardwalk and some neighboring willow trees! Their friends were so much fun; all laughs and wonderful! Next, it was time for portraits of Jenn + Brian. These guys have an easy chemistry and our job of documenting them as husband + wife was a joy.
The reception got underway with laughs, drinks, and high-fives all around. The Great Room is such a nice place for a Hotel Eldorado Wedding and provides great views, an outdoor patio bar, and great light all evening long. After dinner, lovely speeches, and cake cutting, we ventured out into the sunset for a few more portraits in the evening sun. When we got back in it was time for dances and partying and DJ Spinalshift had the place hopping!
Thanks, Jenn + Brian for being so dang awesome!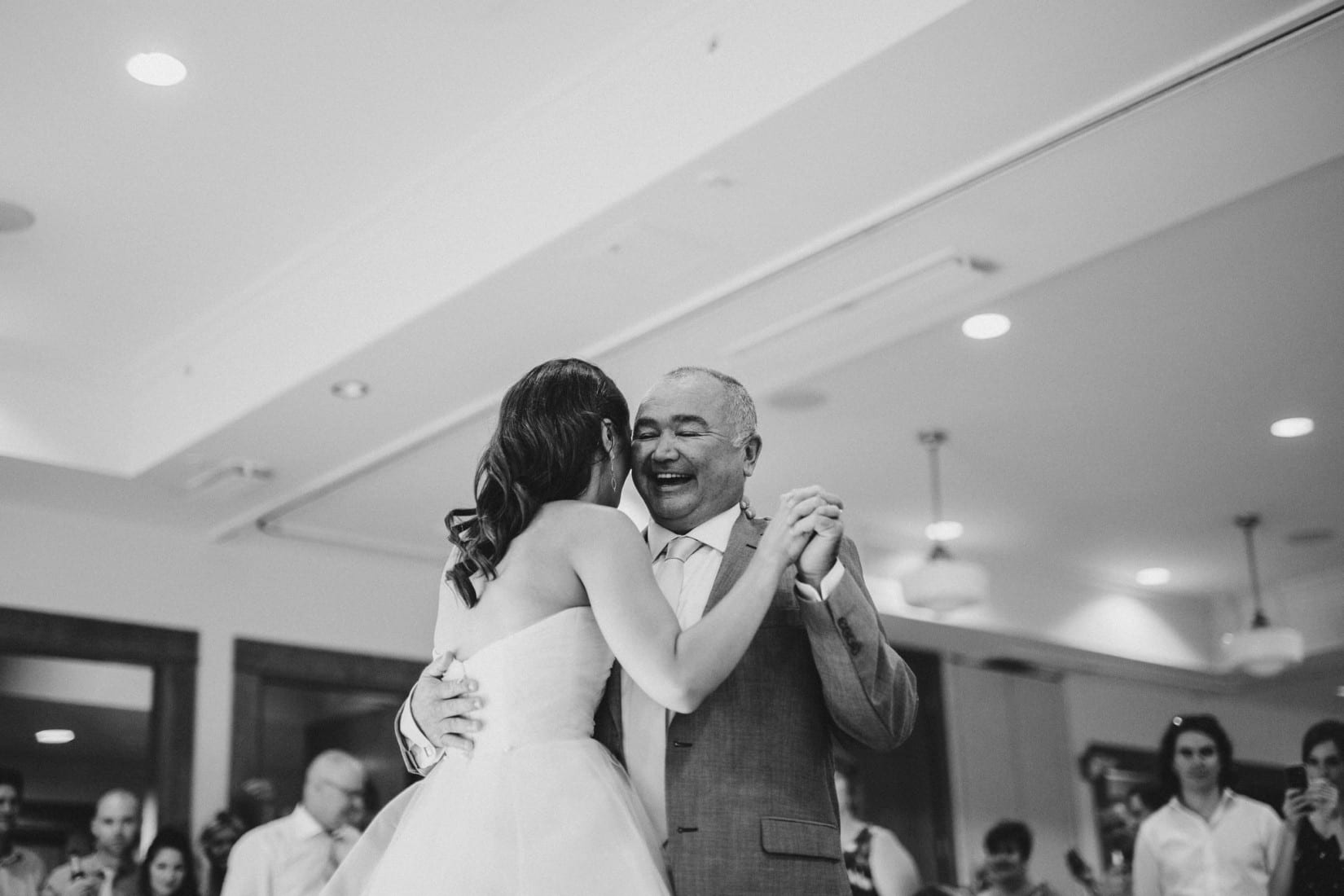 Venue: Hotel Eldorado
Accommodations: Playa Del Sol
Officiant: Rev. Wayne Siewert
Makeup: Ramona Satar
Hair: Taylor Volkmann
Dress: Kleinfeld's
Decor: Sabrina Ley Neigum
Rentals: Glitz & Glam
Cake designer: Whisk Cake Company
Florals: Passionate Blooms
Entertainment: DJ Spinalshift
Please leave a comment below for Jenn + Brian! If you'd like to see their beautiful mountain engagement photography session, CLICK HERE! As always, don't forget to follow us on Instagram!